Sale!
Pastel Cube Singles – Caran D'Ache
Now R60 / Was R75
Please note that this product is being discontinued. This is the last stock available!
The Caran D'Ache Pastel Cubes are an extra-fine dry pastel developed in close collaboration with master pastel artists. A large assortment of 84 cubes, mixed to meet the most demanding standards. Caran d'Ache uses completely natural binders, which gives the pastels a powdery texture and wonderful coverage. Pastel cubes are particularly suited to blocking large areas of colour as they can be used with the flat side against the paper. It allows artists the flexibility to produce both fine details as well as large surfaces with the same colour. Pastels can be messy and you don't want them to transfer all over your bag or clothes. The Derwent Pastel wrap is perfect for keeping your pastels in excellent condition when you are out painting or going to classes.
Product features:
Exceptional lightfastness, conforming to standard Blue Wool Scale.
Certified FSC ® Forest Stewardship Council.
Cube Dimensions: 6 x 83 mm.
Easy to handle; versatile: solid colour work (edges) or delicate work (corners).
Colour identification number on the cube.
Product conforms to ASTM D4236.
Pure colours and ultra-fine pigments.
High pigment concentration resulting in vibrant colours with powerful coverage.
View our Caran D'Ache Single Pastel Pencils & Sets.
Colour Disclaimer. Actual colours may vary since every computer monitor has a different capability to display colours and everyone sees these colours differently. We cannot guarantee that the colour you see accurately portrays the true colour of the product.
Standard Blue Wool Scale
Caran d'Ache provides clear information on the lightfastness (LF) of all 120 colours, ranging from * to ***. Certain colours will remain unaltered for up to 100 years. The lightfastness rating is based on the Blue Wool Scale which measures the resistance of the colours when exposed to light.
Lightfastness:
UV/150hr
*** Excellent
**  Very good
*    Good
Vegan-friendly product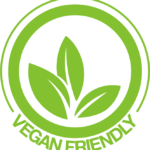 Available Options:
Additional information
| | |
| --- | --- |
| Pastel Cube | Payne's Grey 50% (506) – LF ****, Light Cadmium Yellow Imit. (512) – LF ****, Golden Cadmium Yellow Imit. (530) – LF ****, Light Flesh 5% (541) – LF ****, Light Flesh 10% (542) – LF *****, Anthraquinoid Pink (571) – LF ***, Pink White (581) – LF *****, Portrait Pink (582) – LF ***, Violet Pink (583) – LF ***, Perylene Brown (585) – LF ****, Cobalt Violet Imit. (620) – LF ***, Light Ultramarine Violet (631) – LF ****, Cobalt Blue 5% (661) – LF *****, Cobalt Blue 10% (662) – LF ****, Cobalt Blue 30% (664) – LF *****, Earth Green (711) – LF *****, Verdigris (712) – LF *****, Middle Phthalocyanine Green (718) – LF ****, Dark Phthalocyanine Green (719) – LF *****, Chinese Green (730) – LF ****, Brown Olive 10% (732) – LF *****, Brown Olive 50% (736) – LF *****, Dark Flesh 5% (741) – LF *****, Dark Flesh 40% (745) – LF *****, Dark Flesh 50% (746) – LF *****, Dark Flesh (748) – LF *****, French Grey 10% (802) – LF *****, French Grey (808) – LF *****, Bismuth White (811) – LF *****, Golden Bismuth Yellow (820) – LF *****, Naples Ochre (821) – LF *****, Azurite White (871) – LF *****, Chinese White (901) – LF *****, Silver Grey (002) – LF ***, Light Grey (003) – LF ****, Steel Grey (004) – LF ****, Greyish Black (008) – LF *****, Black (009) – LF *****, Pale Yellow (011) – LF ***, Light Reseda (017) – LF ***, Golden Ochre (033) – LF *****, Ochre (035) – LF ****, Raw Sienna (036) – LF ****, Olive Brown (039) – LF *****, Flesh (042) – LF ****, Terracotta (044) – LF ****, Cassel Earth (046) – LF *****, Bistre (047) – LF ****, Flame Red (050) – LF *****, Saffron (052) – LF ***, Vermilion (060) – LF ***, Medium Russet (064) – LF ****, Raw Russet (066) – LF *****, Herculanum Red (068) – LF *****, Burnt Sienna (069) – LF *****, Scarlet (070) – LF *****, Carmine (080) – LF ***, Ultramarine Pink (083) – LF ****, Dark Carmine (089) – LF *****, Violet Grey (093) – LF ***, Aubergine (099) – LF ***, Plum (105) – LF ***, Violet (120) – LF ****, Ultramarine (140) – LF ***, Bluish Grey (145) – LF **, Night Blue (149) – LF **, Light Blue (161) – LF ***, Phthalocyanine Blue (162) – LF ***, Malachite Green (180) – LF ****, Ice Blue (185) – LF **, Chromium Oxyde Green (212) – LF *****, Beryl Green (214) – LF ****, Moss Green (225) – LF ****, Dark Green (229) – LF ****, Middle Moss Green 10% (232) – LF ***, Middle Moss Green 30% (234) – LF ***, Lemon Yellow (240) – LF ****, Light Lemon Yellow (241) – LF *****, Light Olive 20% (243) – LF ***, Light Olive 40% (245) – LF *****, Fast Orange (300) – LF *****, Purplish Red (350) – LF **, Dark Sepia (408) – LF *****, Slate Grey (495) – LF ***** |