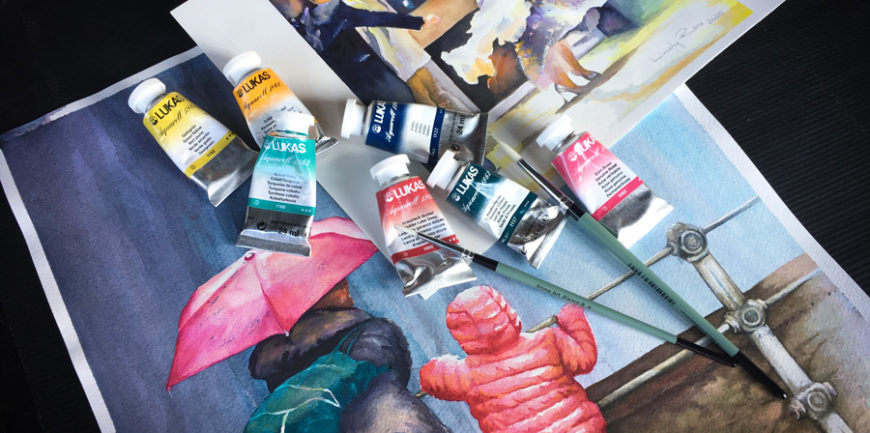 A whole lot of brilliance – Lukas Aquarell 1862
By Artsavingsclub - April 17, 2020
When Lukas Aquarell 1862 was first mentioned to me, I have to admit, I was rather sceptical as I had (up to that point) not had any experience of using their products. The Lukas brand might not be a brand known to many watercolour artists as yet, but I do think they are starting to make people sit up and take notice. This German-made brand uses top quality pigments and they certainly don't skimp on the pigment load either.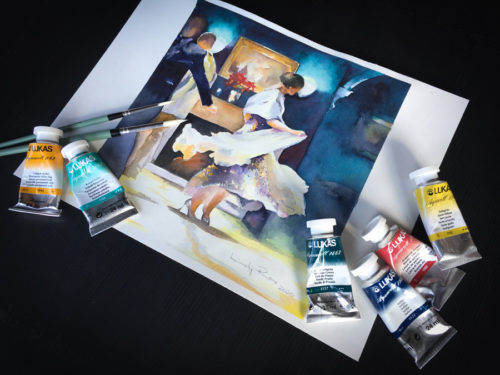 Don't let the price scare you off
Now when you read that statement you may automatically think I mean 'expensive' – on the contrary – they are extremely well priced. So why would that scare us? Well, as an artist, we have(sadly) become used to the idea that 'quality' = 'high price' and that if a product is affordable it must mean it's lesser quality or student range. Lukas Aquarelle is an extremely affordable option and one would expect that it may be at the expense of quality – but this is certainly not the case. And with the price being so affordable, essentially what it means (to me as an art supply addict myself) you can get more colours for your budget. 
A little chubby is a good thing
These chubby little tubes are an impressive 24ml which tend to dwarf any other tubes of watercolour paints you may have. These 'tubes on steroids' are most certainly going to go a very long way and you will be able to do a whole lot of painting with them, without worrying that they will run out anytime soon. So with these chubby little tubes, you certainly get more bang for your buck and if you did a 'per ml' price comparison with other professional ranges you will be blown away.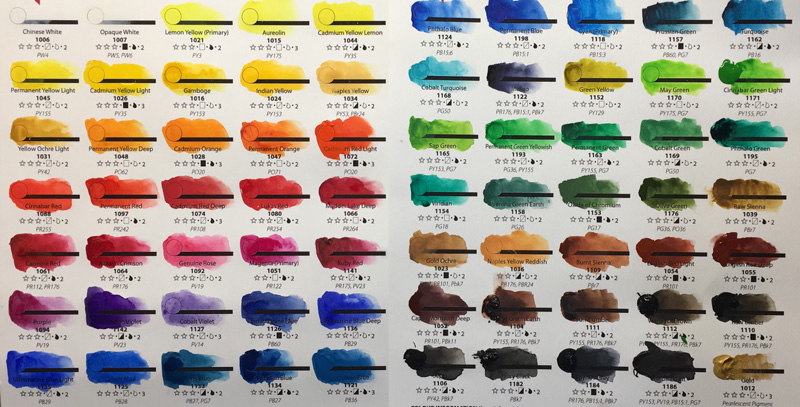 All the colours of the rainbow and more
The Lukas Aquarell 1862 boasts a fabulous range of 70 colours – of which 46 of them are single pigment colours. The colour range is very well balanced and there are some lovely vibrant colours as well as some nice earthy tones. The high pigment load ensures very rich colours with great intensity. I do believe this colour range will satisfy most needs as the colours also mix and blend very well. 
A brilliant idea
If any of you have the same problem as I do when it comes to decisions on which colours to buy – then ArtSavings Club and Lukas have the answer. You can now get the Lukas Aquarell 1862 dot charts (exclusive to ArtSavingsClub) which essentially is a colour chart with small dots of the actual watercolour paints which you can re-wet and try. This to me is such a brilliant idea as online or printed colour charts do not give you an accurate representation of the colours – neither do the labels on the tubes. These dot charts allow you to test all 70 colours and will ensure you make smarter choices when buying colours for your watercolour arsenal. This way you won't end up with a disappointing colour choice, which in reality looks nothing like the one you thought you had selected.
So if you are thinking this sounds far too good to be true, then there is only one way to find out. The combination of quality and price offered by Lukas Aquarell 1862 will be very hard (if not impossible) to match. Give it a try – I'm confident you'll be impressed. 
The two artworks used in this post were created by Lindy Roux using Lukas Aquarell 1862.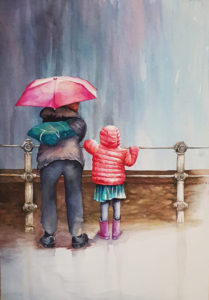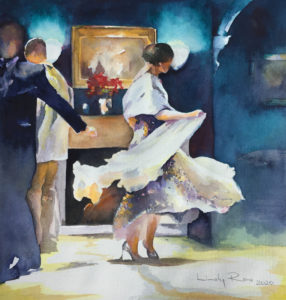 -31.3%

off

Add to cart

-16.7%

off

Read more

-28%

off

Read more
---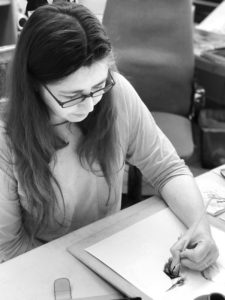 The Watercolour Nut – Coleen Williams
Coleen recently rediscovered her love for all things arty and is one of those insanely creative geniuses who can conquer just about any medium and subject. Her current obsession is Watercolour and she enjoys creating highly detailed wildlife paintings in vivid colours. Graphic Designer by trade, Coleen also loves farm life, horses and Chai Tea.
Instagram: @colartza