Luminance 6901 Pencils Wooden Box Set of 76 + 2pc – Caran d'Ache
R4 999.00
With Luminance 6901, Caran d'Ache has achieved the feat of creating a lightfast colour pencil with a creamy, generous lead in a range of balanced colours with a high pigment concentration.
Every shade has been formulated using finely ground pigments chosen for their purity, intensity, and resistance to UV rays.
The Luminance Colour Pencils will satisfy the most demanding artists, designers, architects, artistic directors, and creative professionals.
The creamy application and colour intensity allow for unlimited mixed media combinations. Combine with SUPRACOLOR® Soft Aquarelle for wash drawings and watercolour effects in mixed techniques, or PABLO® pencils for details, hatching and to colour numerous media.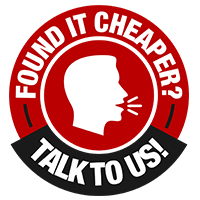 2 in Stock
Every artist would love to be treated with an 80-piece Caran d'Ache Luminance Coloured Pencil set. This comprises every colour in the Luminance range, plus two Grafwood pencils and two blenders for blending, dry-mixing and intensifying colours.
The 76 lightfast colours, finely-ground pigments, environmentally friendly California Cedar wood casings and 3.8mm leads, Luminance 6901 coloured pencils exceed the high expectations and requirements of professional artists.
Luminance 6901 artist's pencils were specifically designed by Caran d'Ache in its Geneva Manufacturing plant with colour image professionals in mind and reaffirms the high-quality standards of the Maison. The new leads are designed for works intended for exhibition, collection and museum purposes.
FOR ALL CREATIVE SECTORS
Highly sought after by drawing masters from every creative sector, the subtle velvety effect of the new permanent pencil stems from two years of technical research conducted in complete secrecy at the heart of Maison's workshops. Its delicate texture, along with the vibrancy of the many recently developed shades, opens up exciting new vistas in the realms of overlaying, mixed techniques and graduation.
Its extreme lightfastness is confirmed by the most rigorous tests, earning Luminance 6901 top results and international ASTM D-6901 certification.
Technical description:
Type: Permanent, round, coloured pencils
Lead: permanent, creamy lead, 3.8 diameters, maximum covering power, high pigment concentration for intense, bright colours
Light resistance complies with the highest international standards for light resistance in coloured pencils: ASTM D6901
Pencil: round, 8 ply, matt casing matches the colour of the lead, colour number and name indicated. The pencils wood casings are made of environmentally friendly California cedar
Packaging: Wooden box.
Share your thoughts!
Let us know what you think...
×
Create an Account
Please fill in all fields below to create a new account