Walnut Ink – Daniel Smith
R225.00
It's great for all types of drawing styles and works beautifully with a dip pen or brush. With a brush, DANIEL SMITH Walnut Ink handles like a transparent watercolour with good layering and lifting capabilities in darker washes. The rich colour resembles traditional walnut-based inks, but will not fade. Walnut Ink is wonderful for adding warmth and historical character when painting over sketches done in permanent black ink, and by itself, it's reminiscent of the aged ink drawings by Rembrandt and Da Vinci. When used with calligraphy pens, the Walnut Ink gives a beautiful, transparent, warm tone to lettering.
Not only excellent for calligraphy but great for drawing or mapping. The water-based ink responds similarly to watercolour and can easily be layered or lifted on good quality paper.
Product features:
Highly pigmented, lightfast and low staining.
Transparent, water-based ink (but not waterproof).
Non-acidic.
Dries to a clean, matt finish.
Vegan friendly. Made from Walnut husks.
Available in a 59ml jar.
View our Daniel Smith Watercolor range.
Vegan & Cruelty-Free  –  except for Sepia, Ivory Black, Joseph Z's Neutral Grey & Payne's Grey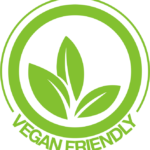 4 in Stock
Description
DANIEL SMITH Walnut Ink is a finely pigmented, sepia-coloured, water-based ink made from walnut husks.