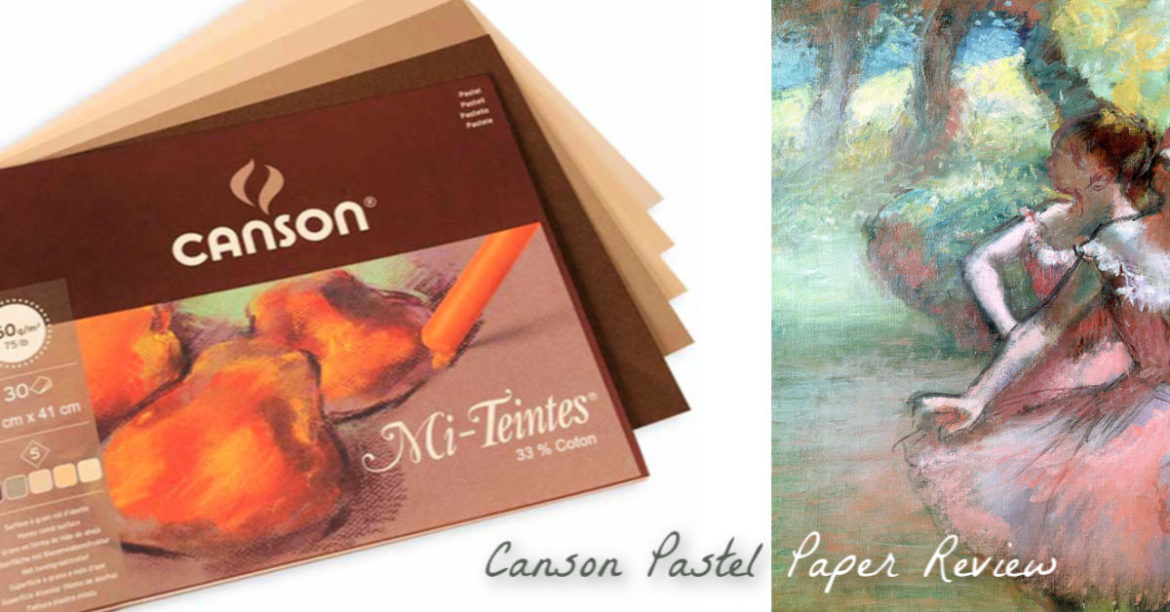 Get the Most out of Your Pastels with Canson Mi-Teintes Paper (Pastel Pads and Touch Pads)
By ArtSavingsClub - August 31, 2019
Pastels are a wonderful medium to work with. You only need to look at Degas's sublime use of pastels in his ballerina paintings. You can work them delicately or with boldness and the colour is always powerful. The pure pigment in artist's quality pastels is a pleasure to behold. It is a pity then to use poor quality paper on which to paint. I have tried many papers over the years of varying quality. Recently I tried out two pastel pads from Canson. Their Mi-Teintes pastel paper pads and Touch pads.
Canson is a French manufacturer and dates its paper making back to 1557. It is nice to know that Edgar Degas and Canson were all doing fine work at the same time. A rich history indeed.
Canson Mi-Teintes Pastel Paper
I decided to start with Canson Mi-Teintes 160g pastel paper. The A3 size (32cm x 41cm) is particularly useful as you can cut the size down for many smaller studies if necessary. I chose the earth tones selection which ranges from dark brown to a light buff colour.
The paper has a textured, honeycomb surface and a pleasing feel. It must be noted that the paper contains 33% cotton and will also be good for dissolving pastel if you like that technique. The texture is not rough but will allow for an extra layering of colour. I decided to paint a small beachscape study using a selection of soft pastels.
I used a direct cross-hatching approach working quite firmly to build up layers. The pastels worked well with sufficient tooth from the paper to get strong colour effects. Even though I pressed quite firmly the paper still had sufficient tooth to accept more layers. You can see the result below. You could use a watercolour underpainting too and work over that with pastels for exciting colour variety.
This pastel paper is a solid contender for many other drawing mediums too. I think it will be a workhorse paper for many artists. A must for every studio.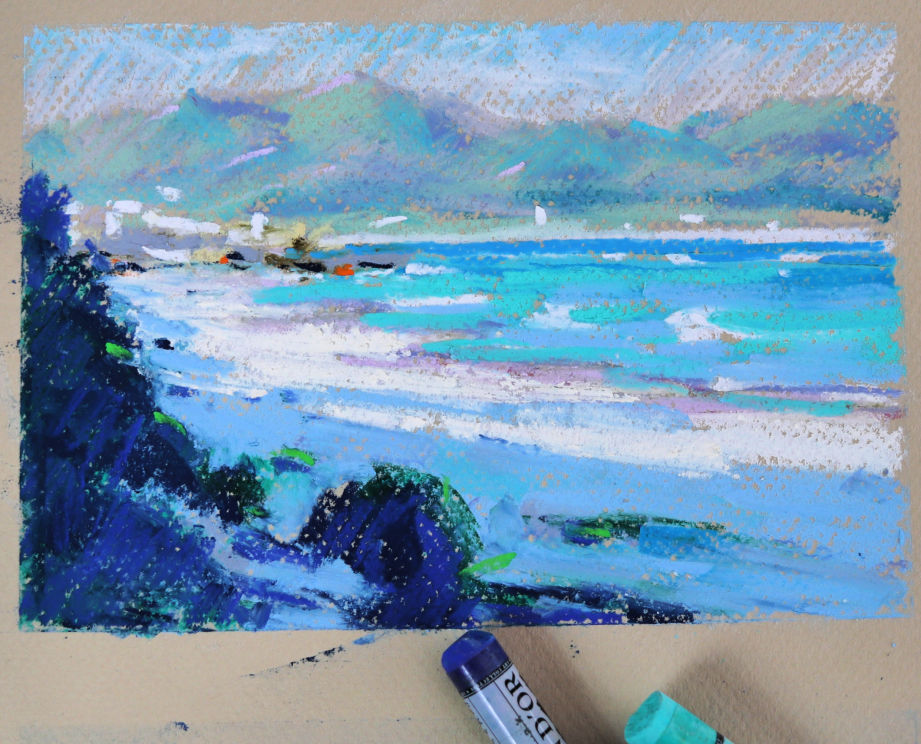 Canson Mi-Teintes Touch Paper
I selected the 350g paper (24cm x 32xm) also in earth tones. This paper has a finely sanded texture. You will note the difference the moment you touch the paper. The abrasive surface is apparent as well as the quality of the paper. It is more card like. This paper is something special.
I decided to paint a similar scene, but this time on the grey toned paper. The difference is startling if you have never used this surface before. Pastel clings to the texture with strong, vibrant strokes of colour. This is a delight for me as I like to work in vigorous strokes and lines of pastel. What a pleasure to lay down colour so effortlessly.
If I was producing pastel paintings regularly then this is the surface for professional quality work. Work in multiple layers with ease. Whether you work expressively or aim for photorealist paintings this paper will accommodate you.
All drawing mediums will work very well with the Canson Touch series paper. You can see the painting below and note the layering of colour.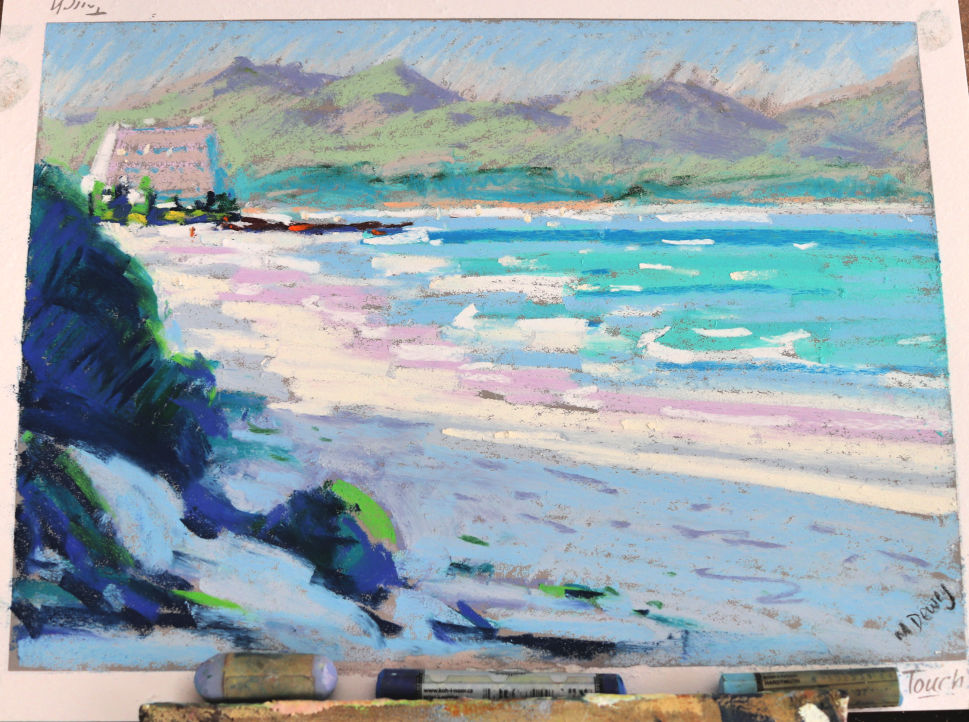 Safety Assured
The Canson papers are all acid-free, mould resistant and do not contain brightness additives. These Canson papers will be suitable for all artists from beginners to professionals.
---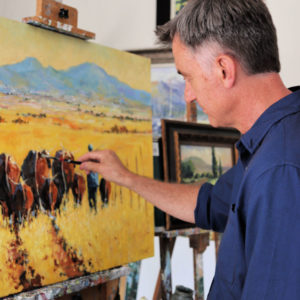 The Paint Pro – Malcolm Dewey
Malcolm Dewey is a full-time artist living in South Africa. Together with a loose brushwork style Malcolm's paintings are filled with light, colour and movement.
Malcolm's favourite painting mediums are oils, acrylics and watercolour. He aims to describe his painting with an economy of shape, but without compromising on paint and generous brushwork.
Instagram: @malcolmdeweyfineart

Facebook: Malcolm Dewey Fine Art