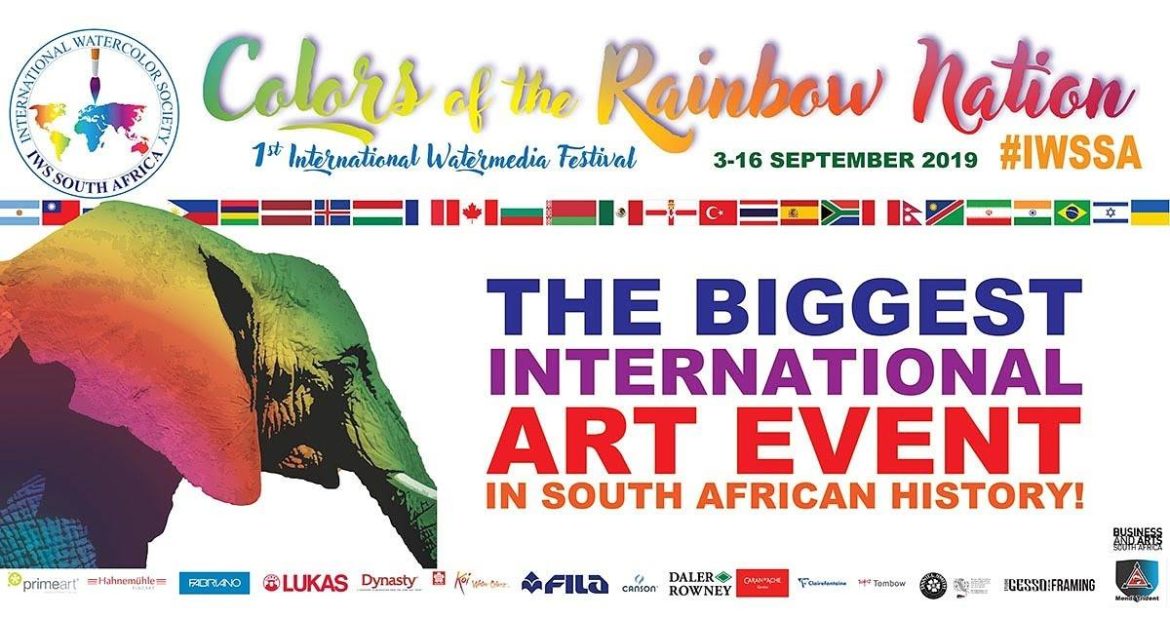 Making Waves in the World of Watercolour
By ArtSavingsClub - September 25, 2019
Somerset West was the setting for the biggest international art event in South African history. The IWSSA (International Watercolor Society of South Africa) recently hosted the 1st International Watermedia Festival, Colors of the Rainbow Nation, which featured 150 artists from 26 different countries. The exhibition itself took place from the 4-16 September at the Art Curator Gallery, Lourensford Wine Estate, but that was certainly not the only element of interest surrounding this event.
The weekend before the exhibition boasted workshops by international guest artists and judges, Asuman Dogan and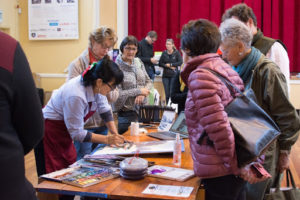 Atunar Dogan. There were also free workshops for local kids at Imibala Trust, where international and local artists were present to share their knowledge.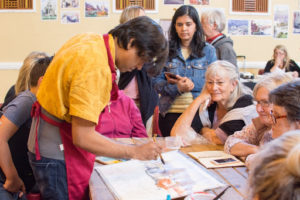 In the two days before the exhibition opening, the Somerset West Town Hall was abuzz with activity as artists (and non-artists) milled around, browsing the various art supplies for sale and collecting samples and giveaways. The highlight was getting the opportunity to revel at the talents of local and international watercolour artists as they gave free demos. I was one of those standing spellbound, watching their incredible talents as they created magic on their canvases. I have watched many watercolour videos on YouTube, but it can in no way be compared to the experience of watching it unfold live, in front of your eyes. I don't think anyone walked away from there without feeling thoroughly inspired.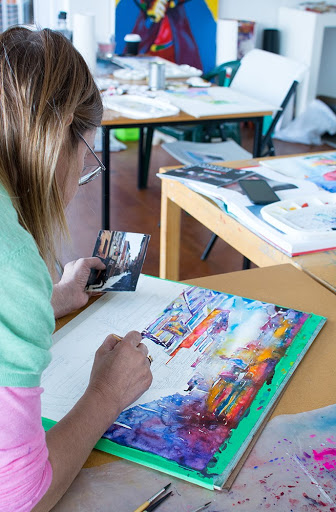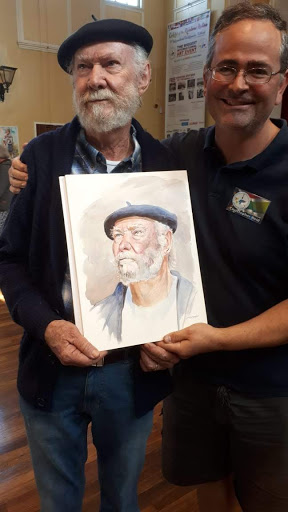 International artists Atunar Dogan, Amit Kapoor, Christopher Reid, Tere Lojero and Asuman Dogan were the judges for the competition element, and it was them, along with local artists Glenda Chambers and Charme Southey, that entertained the crowd with their demos. The mix of different styles made it very difficult to choose a favourite as each one had something special to share. It was certainly nice to know that the judges for the event were not just art critics, but actual acclaimed artists, who certainly know their way around watercolour.
The IWSSA Gala Banquet was held on the evening of 3rd September and was the time to see which of the 150 artists got honoured with the awards. The Mendi Trident Best in Show award went to Turkish artist Nikolay Solodov. Local artists Barbi Cunningham and Ingrid Kolzing received The Lukas and White Nights Awards respectively. First place was awarded to Sritam Banerjee from India, followed by local artist Carrol Evans in second place. Third place saw a three-way tie between local artist Anna Liebenberg, Nikita Chhabra from India and Volha Belevets from Belarus. The Award for Best Opaque Media went to Marion Townsend, yet another local artist. Five honourable mention awards were presented to local artists Celia van Rensburg, Mareli Janse van Rensburg, Elize Heyneke as well as Alfredo Sarandeses from Spain. I'm proud to say I too received one of those honourable mention awards, much to my surprise.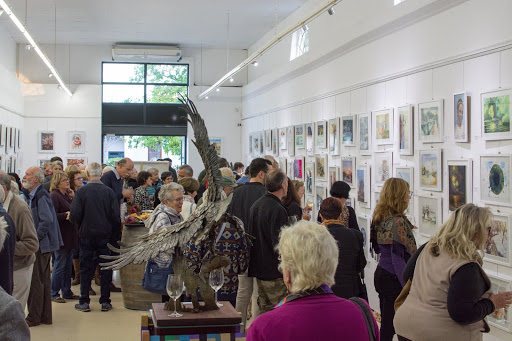 The evening of the 4th September saw the opening of the exhibition at the Art Curator Gallery in Lourensford Wine Estate. As everyone gathered, there was quite a tussle to make your way through the gallery to view the artworks, which had been beautifully framed and hung in unison. There was a melodious hum of voices as people wowed over their favourite artworks and chatted to old and new friends made.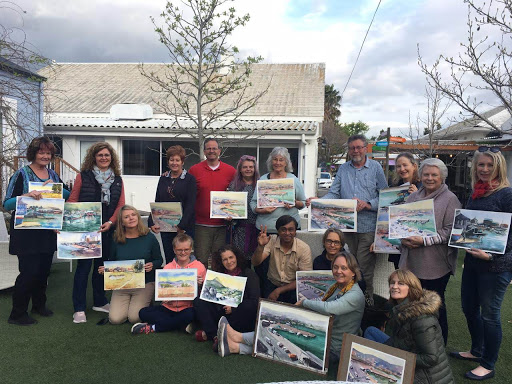 Unfortunately, my visit to the Cape ended here, with much envy for those who were staying for the following days, which were to include a Plein air painting tour and workshop by Amit Kapoor. Judging by the photos on Facebook, everyone had a great time and there was some awesome art created. I'm looking forward to future events with the IWSSA and next time I will be sure not to miss any part of it.
If you are interested in seeing the 150 artworks and winners from the exhibition you can click here to visit the facebook page for the event.
For more information about the IWSSA, you can visit them on Facebook or contact Christopher Reid iwssa@reidsart.com.
---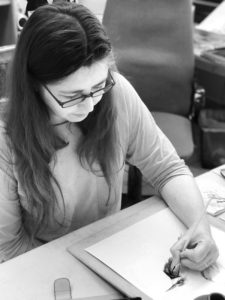 The Watercolour Nut – Coleen Williams
Coleen recently rediscovered her love for all things arty and is one of those insanely creative geniuses who can conquer just about any medium and subject. Her current obsession is Watercolour and she enjoys creating highly detailed wildlife paintings in vivid colours. Graphic Designer by trade, Coleen also loves farm life, horses and Chai Tea.
Instagram: @colartza