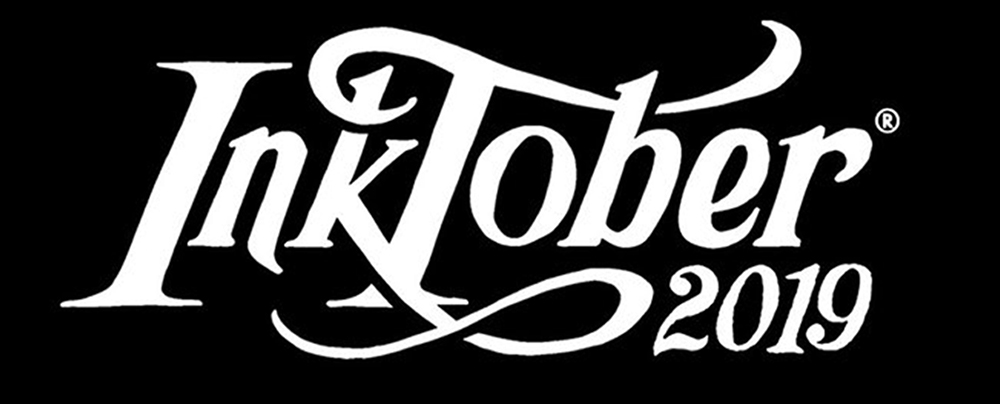 Welcome to Inktober 2019!
By ArtSavingsClub - September 25, 2019
Inktober is upon us, folks! What better way to start this auspicious occasion than with the release of our very own Artsavingsclub exclusive Inktober Art Box! We are so excited to be releasing this box filled with amazing inking art supplies, perfect for Inktober and professional work alike. We'll be touching on a few of the items included in the box throughout October, and how to get the most out of them. Now, we understand that not everyone knows what Inktober is all about, so allow us to explain…
Every October artists all over the globe create one drawing using ink for every day of the month. 31 Days, 31 ink drawings. Simple. Inktober was started by Jake Parker as a personal challenge to improve his inking skills but has quickly been adopted by many artists internationally. Inktober drawings can be small and basic, or highly detailed (whatever you have time for), but the most important part is that you finish them daily and that you share them online with the hashtags #inktober and #inktober2019. Tagging ArtSavingsClub and using the hashtag #ASCinktober for your Inktober posts (either on Instagram and/or Facebook) will also add you into our lucky draw competition!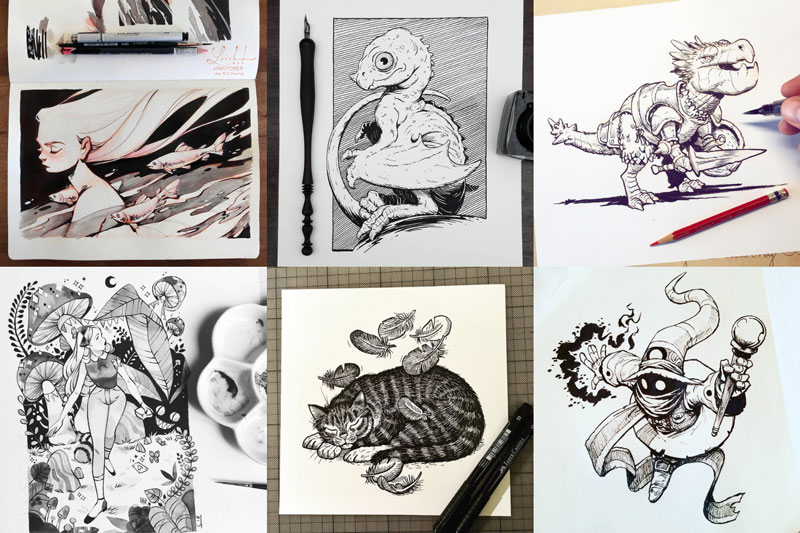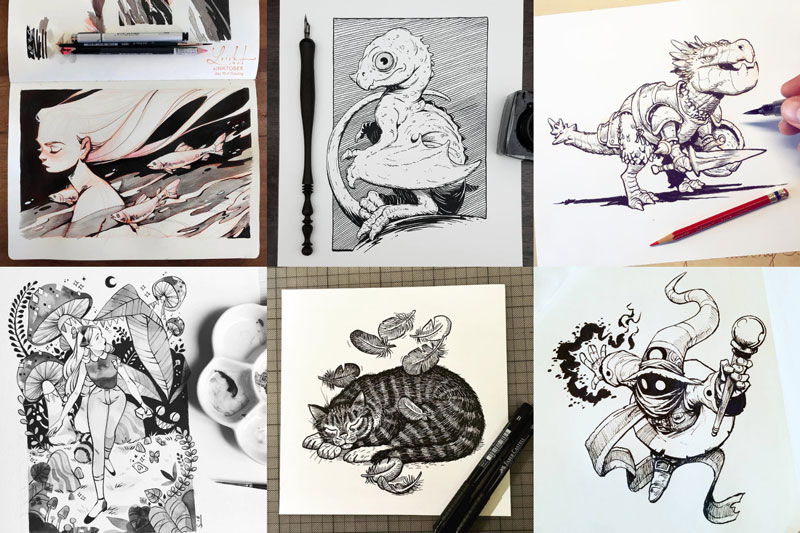 By creating a drawing every day you develop positive artistic habits and also learn new tricks, techniques and skills. One of the best things about it is the instant sense of community. Once you're involved you are welcomed with open arms by all the other artists who are involved too! Anyone and everyone can join in on the fun, and all you need to do to be a part of it is to start drawing and start posting!
So, what's in the box you ask? In a nutshell, everything you need to create incredible inked artwork from the ground up!
An A4 Illustration pad created by Canson, with the help of professional comic book artists, to ensure that the paper holds up amazingly well to ink. A few versatile brush pens including a Pentel Pocket Brush and refills, as well as the newly added Tombow Fudenosuke Brush Pen. A Pigma Manga pen set which includes 4 sizes of Micron technical pens, a white Gelly Roll pen for highlights, and a unique Pigma FB Brush Pen. On top of that, we've also added two fan favourites: the Pilot G-Tec-C4 needle-tip gel pen, and a Twin Tip Sharpie.
If you're looking for something even more, we have a 'Premium' version of the Inktober Art Box to which, in addition to the aforementioned contents, we have added a Pigma Micron Brush Pen, a Tombow Dual Brush Pen Art Marker, a bottle of Winsor & Newton Black India Ink, and an Aquafine watercolour brush for those who like to 'kick it' old-school.
Both the standard and premium box include an Inktober Exclusive "Ink Warrior" art print, drawn up for ArtSavingsClub specifically by yours truly (Christi du Toit). If that's still not enough, both boxes are cleared for free shipping, so they'll arrive right on your doorstep.
We can't wait to see what you guys create this Inktober!
---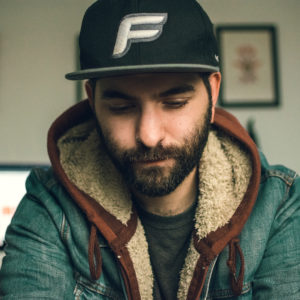 The Illustration Guy – Christi du Toit
Full-time illustrator, music lover, and extreme coffee enthusiast, Christi spends his nine-to-five lovingly drawing and designing in his home studio. While most of his time is spent working on commercial illustration projects, he also has a keen passion for art supplies and stationery and likes to write about them.
Instagram: @christidutoit