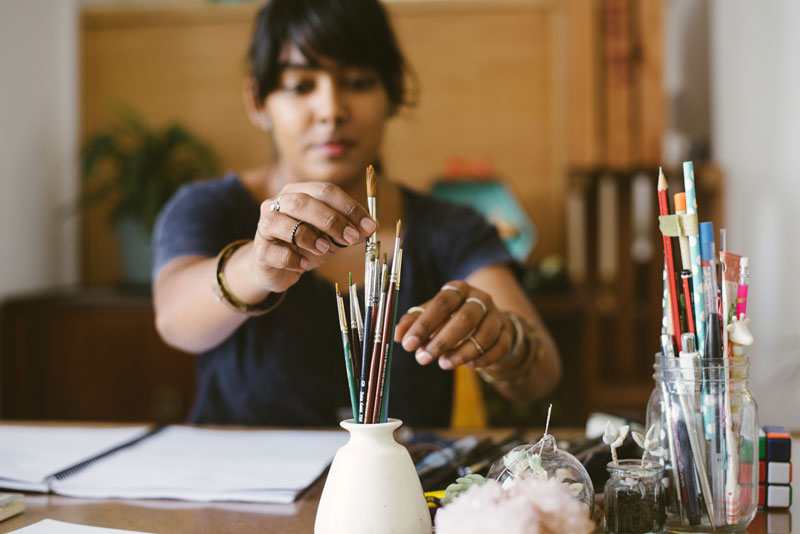 Meet Fathima Kathrada: Hand Letterer and Illustrator
By ArtSavingsClub - October 28, 2019
One of the perks of being involved with the Artsavingsclub blog is having a great excuse to chat with other creatives. I am very inspired by their ideas and journeys and Fathima Kathrada is no exception. She has an easy laugh, bubbling spirit and I could have chatted with her all day. Her energy and passion for design are truly contagious!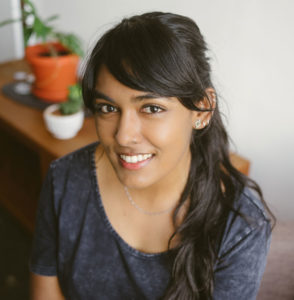 The Early Years
Fathima studied Graphic Design and for a while worked at various agencies in the industry before setting out on her own. It was after this adventurous move that she truly found her voice in the industry. Clients started seeing her illustrations and hand lettering and started requesting these elements in their designs more often. Fathima admits to resisting this at first as she didn't see herself as an illustrator, but now enjoys the creative freedom to create designs that are unique and personal.
Its a love she remembers from her childhood. As a young girl, friends used to ask Fathima to spruce up their love letters with pretty writing and she was soon known for her skill. She laughs as she now admits to not even realising at the time that she was hand lettering. It seems she has been in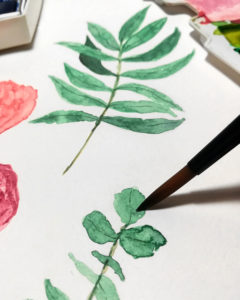 the business of design for much longer than one would consider!
The Pro and the Paint
The process is rather standard – her clients provide her with a brief and give an idea of the look and feel they require.  Her design-genius then takes over.  Fathima mentions that the hand lettering and elements of illustration she brings into the work is special and unique as it's done by hand and cannot be replicated. Her go-to medium is watercolour and I pick up a note of excitement as she gushes about the unpredictability of the medium. She describes it as a partnership – she adds the water and nudges the paint and the paint, in turn, works its magic. The spontaneity of watercolour appeals to her and she confesses to not cleaning up the images much before presenting to clients – the imperfections are a part of the charm and separate her work from everyday design work. Inherently she creates a piece of art for every client.
I ask Fathima if she ever feels in a rut or creatively challenged and she acknowledges that it does happen. She explains that the challenge involves ensuring she is on the same page as the client. Sometimes the client might find it difficult to articulate their ideas and therefore she goes through a process of proofs and further discussions to make sure she gets it right. To her, none of the criticism is personal as she looks at it very strategically to figure out what her client needs and wants.
Fathima enjoys the business-side of her endeavour as well and mentions that she has recently enrolled in some workshops to hone her business skills. She confesses that she used to be an introvert but her business has forced her to adapt and grow into the role of a client-facing businesswoman. She says she simply dove in head first as she realised it was the one skill that could make or break her business. Now she can be outgoing when she needs to be and her business reaps the benefits.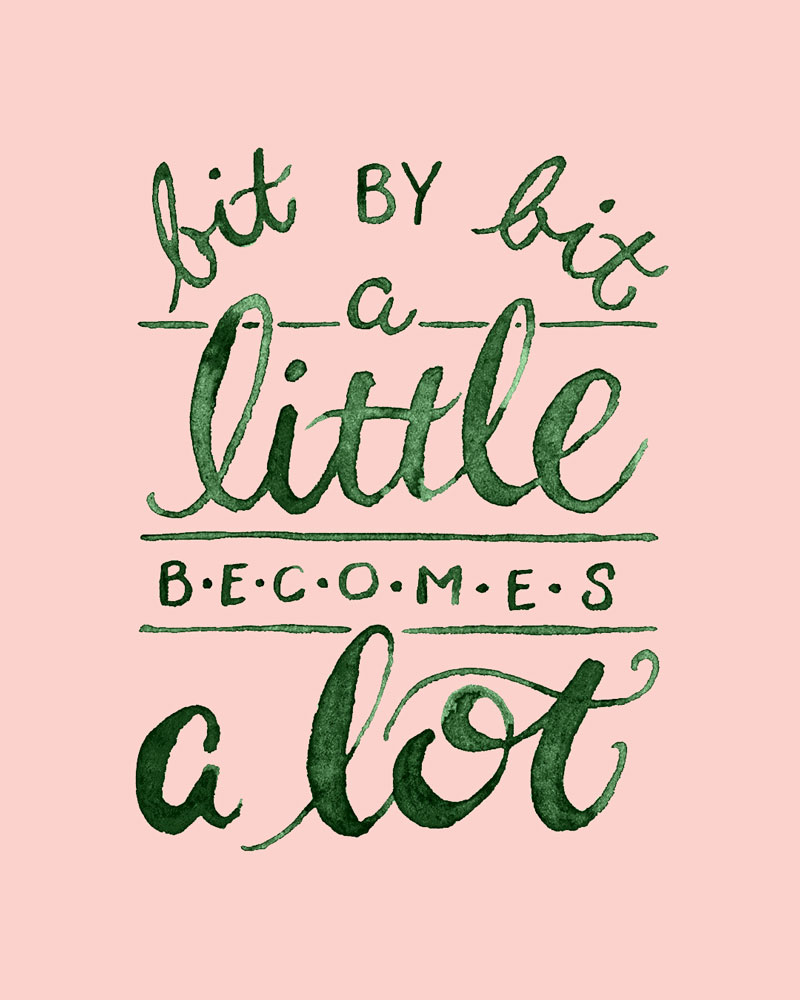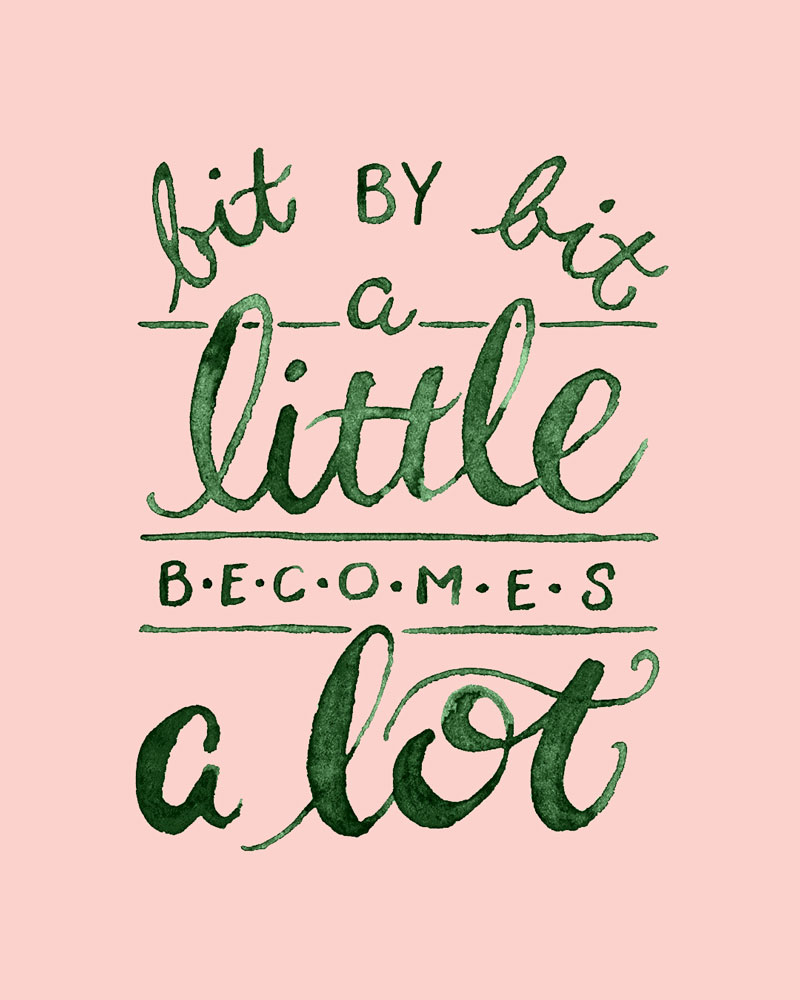 Advice from a Master
Her advice to young people hoping to go into a career in design is simple – start on the side. She laughs as she tells me that she knows its probably not something people would want to hear, but the market is very saturated and the rates low and discerning yourself in this milieu is hard. You almost have to find what makes you unique first and that takes time! The business of running your own design company is hard: some months are busy, others not. She admits that it takes a lot of work and some grit to see it through. It is not the kind of life every person would want.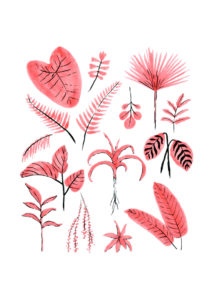 About Doodling and Coffee
On a lighter note, we discuss what she does in her free time and what she creates when no one is waiting for the drawing. She laughs and tells me that she loves simply taking a book and her sketchbook, sitting at a quaint coffee shop with good coffee and doodling. She says she finds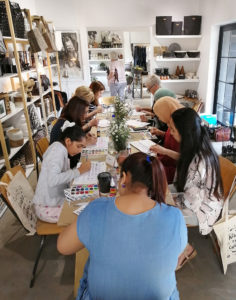 inspiration in magazines and books and these sketches are very much a labour of love. Some of these designs end up as prints available on her site and others as stock illustrations. But it comes down to the fact that whether she is working or 'doodling', Fathima loves hand lettering! She is also experimenting with ink and marker pens and recently added some watercolour pencils into the mix for texture. As with all the rest of us, she enjoys trying new mediums and playing around.
You can follow Fathima on social media and I can recommend her Instagram account – she has a beautiful feed with clean positive images and some lovely handmade drawings. She also offers creative workshops several times a year on brush lettering and watercolour florals.  Both of these are aimed at beginners. One-on-one sessions and private groups can also be arranged.  Sign up for her workshop mailer here to receive regular updates, or keep an eye on her social media pages:
www.fathimasstudio.com
Instagram: https://instagram.com/fathimasstudio
facebook: https://www.facebook.com/fathimasstudio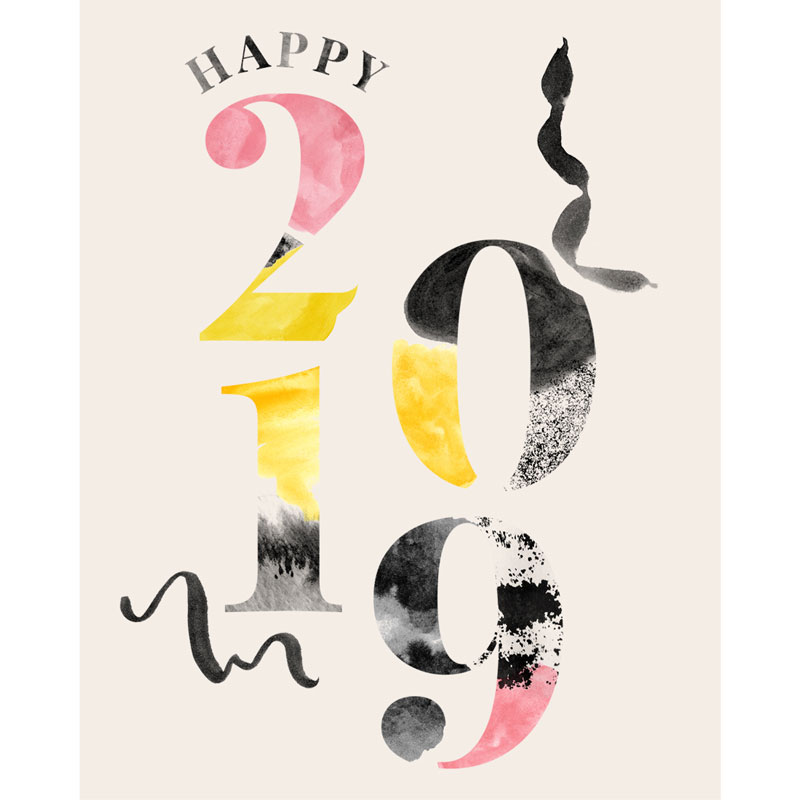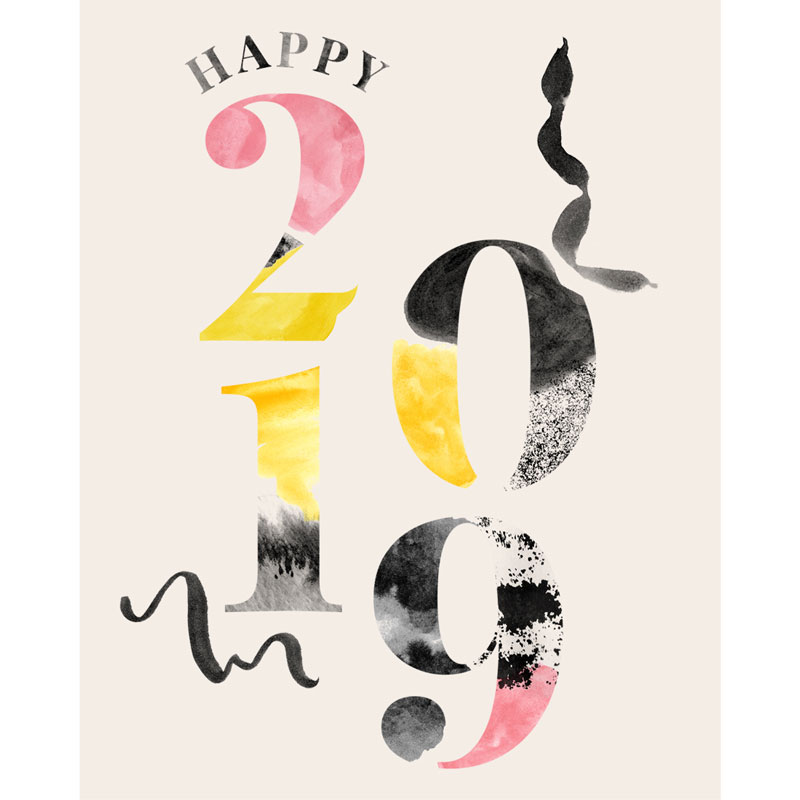 ---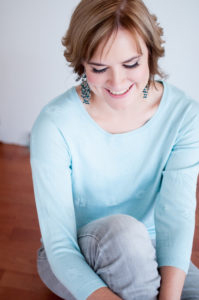 The Pencil Nerd – Henriëtte van Staden
Aside from fostering a financially-unhealthy pencil fascination, Henriëtte also loves all things feathered and furry and enjoys the challenge of capturing the minute details of animal-life in pencil and pastels. She is also a mom of two boys, laughaholic, dreamer and wannabe runner.
Instagram: @henriettevanstaden_artist