Ballpoint Pen 849 NESPRESSO Limited Editions – Caran d'Ache
R899.00
Caran d'Ache NESPRESSO Limited Edition Pen –  Limited Edition 3: 'Arpeggio' Purple
Caran d'Ache and Nespresso have renewed their partnership focusing on the company's iconic ballpoint pen to unveil original creations made using aluminium from recycled capsules. This year, the deep purple and satin-smooth 'Arpeggio' capsule, a best-seller Nespresso, has been chosen to envelop the body of the pen. Type of Writing Instrument:  Ballpoint Pen.
Body:
Hexagonal aluminium body, lightweight and durable.
The body was created using aluminium from recycled Nespresso capsules.
Purple 'Arpeggio' colour and bright appearance developed through a process of microbead blasting and electrostatic treatment.
Engraved with the phrase 'Made with recycled Nespresso Capsules.
Cartridges & Refills:
Comes with a Caran d'Ache Goliath M Blue ink cartridge.
Packaging:
Environmentally-friendly packaging is made from 100% recycled and recyclable cardboard.
Innovative internal design to avoid the use of glue.
Capsule-shaped cut-out presenting the 849.
Dimensions: 15.3 x 6.2 x 2 cm.
Weight: 0.060 kg.
View our Caran d'Ache NESPRESSO pencil
View our range of Caran d'Ache products
Vegan & Cruelty-free product.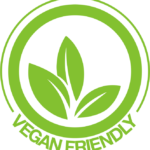 Available Options:
Description
Additional information
| | |
| --- | --- |
| Option | Green Nespresso 849, Purple Nespresso 849 |