Chromaflow Pencil Sets – Derwent
R425.00 – R1 939.00
Chromaflow soft core colour pencils are highly pigmented for striking vibrancy that stands out on even dark paper. The silky and creamy core can deliver a  smooth, rapid laydown that can handle pressure and resist breakage, making easy work of blending and shading. Suitable for colouring and drawing. The Chromaflow pencil core are different from Coloursoft pencils that has a little "dryer" laydown feel. The Chromaflow pencil sets are made of some of the most beautiful and unique modern colour selections. These pencils also do a really great job of layering as well as holding a fine point for detail when needed.
Because there is no guaranteed lightfastness, we would recommend Derwent Chromaflow pencils for students and artists with a need to create amazing and vibrant without the need of selling.
Product features:
Rich and vibrant colour palette.
Highly pigmented for striking work, that even stands out on black paper.
Delivers a rapid, smooth and silky laydown.
Smooth texture makes shading, and blending colours easy.
When handled with care, the soft core can resist breakage and withstand pressure.
Available in sets of 12, 24, 36 and 72.
View our range of Derwent products.
Colour Disclaimer. Actual colours may vary since every computer monitor has a different capability to display colours and everyone sees these colours differently. We cannot guarantee that the colour you see accurately portrays the true colour of the product.
Vegan-friendly product.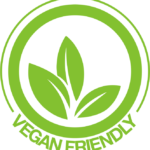 Available Options: