Acrylic Explorer Set – Golden
R925.00
Acrylic Explorer 14 Set #962:
Explore acrylics with a self-guided workshop experience in a box. By following the instruction guide provided in the set, you will experience the unique properties of Heavy Body, Fluid, OPEN and High Flow Acrylic Colours, as well as a range of Pastes, Gels, and Mediums. The exercises are designed to be easy to execute and increase understanding of the materials as a foundation for translating the experience into your creative process.
Products included in the Acrylic Explorer 14 Set are HB Benzimidazolone Yellow Medium, HB Quinacridone Magenta, HB Titanium White, OPEN Alizarin Crimson Hue, OPEN Phthalo Blue/Green Shade, Fluid Quinacridone/Nickel Azo Gold, Fluid Iridescent Bright Gold (Fine), Fluid Teal, High Flow Indigo (Anthraquinone), High Flow Fluorescent Pink, Clear Tar Gel, Heavy Gel Matte, Light Molding Paste, and Gloss Medium. An Instruction Guide is also included in the set.
View our comprehensive range of Golden products
Vegan-friendly product as per Golden Artist Colors, Inc. except for:
Bone Black, Jenkins Green & Prussian Blue Hue.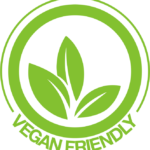 Available Options:
Description