Tiziano Pastel Pads – Fabriano
R349.00 – R389.00
The Fabriano Tiziano Pastel pad is ideal for pastels and multi-media work. This paper is produced with a high cotton content and pure ECF cellulose, according to ISO 9706 'LONG LIFE' regulations. Acid-free paper guarantees long permanence and archival quality. It has highly lightfast colours, excellent grainy surfaces and sizing which make this paper particularly suitable for pastels, pencil, graphite, charcoal, tempera, airbrush and watercolour techniques. Tiziano can also be used for all printing techniques.
Product features:
Multi-media paper pad.
Ideal for pastel and other dry media.
Acid-free & archival.
Paper weight: 160gsm.
Available options: Multicolour (Sahara, Cream, Pearl, Honey, White & Light Blue Grey), Black or White paper.
Available sizes:  29.7 x 42cm (Multicolour) & 30.5 x 41cm (Black / White).
30 Sheets per Multicolour paper pad.
24 Sheets per Black / White paper pad.
View our Fabriano Tiziano A5 Paper Sampler
View our range of Fabriano products.
Colour Disclaimer. Actual colours may vary since every computer monitor has a different capability to display colours and everyone sees these colours differently. We cannot guarantee that the colour you see accurately portrays the true colour of the product.
Vegan-friendly product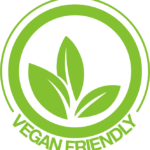 Available Options: