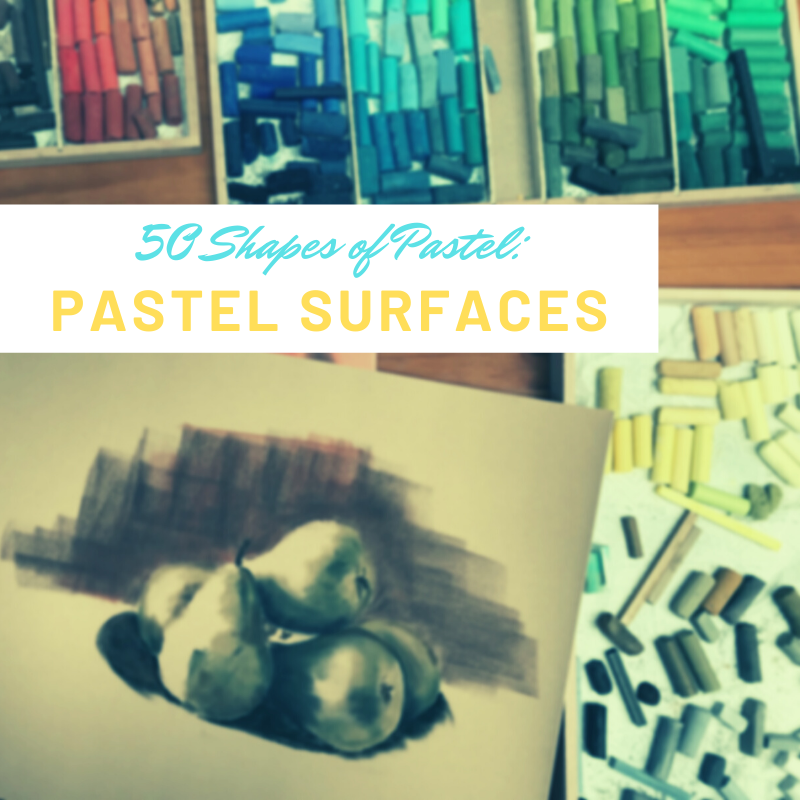 50 Shapes of Pastel: Pastel Surfaces (Part 2)
By ArtSavingsClub - December 19, 2019
In the first instalment of this series, I discussed the various pastels available to us and if you missed that discussion, have a look here.
No medium is complete without the correct surface, however – and none more so than pastel. Apply pastel to the wrong paper and even the slightest touch will smear the delicate pigment everywhere. I do believe that this is the reason so many people consider pastels to be messy. Marry your purely pigmented little friend to the correct surface though, and magic happens!
I will, therefore, discuss the main papers available to us here and share some examples of each.
Pastel Paper
Pastels prefer a rougher surface for the pigment to cling to the paper. Here the light to medium weight papers such as Canson Mi-Teintes Pastel Paper and Fabriano Ingres are well-known and more readily available.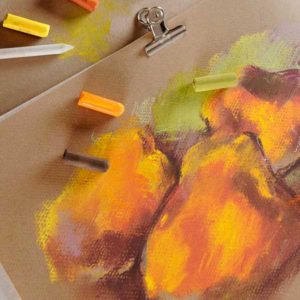 Mi-Teintes Pastel Pads offer a honeycomb surface on the one side and a fine grain on the other and I like the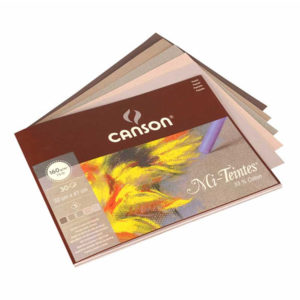 texture it gives to drawings. Soft Pastel also blends so easily on these papers (I simply blend with my fingers for great results), and while the tooth becomes saturated quite quickly, it's a fun paper to work on. I have a couple of pads of these always available and I enjoy doing quick studies and fun drawings on them. These Pastel Pads are also fantastic for Charcoal, Coloured Pencil and Pastel Pencil. Once again it is important to note that due to the texture they won't allow as many layers as some of the other rougher surface options and I would also not recommend too much fixative as the paper is not well-suited to wet media and will buckle. Pastel erases quite easily on this paper, but once blended and layered thickly, can become more of a challenge.
Mi-Teintes Pastel Pads are available in a wide range of lightfast colours (50 to be exact!) and sizes, are quite affordable and have been used for pastel for ages.
Velour Paper
Recently I was lucky enough to test Hahnemuhle Velour and I have to admit that I was pleasantly surprised.
Velour is completely different from any other paper I have ever tried. This paper is created using synthetic fibres on an acid-free backing and is therefor also archival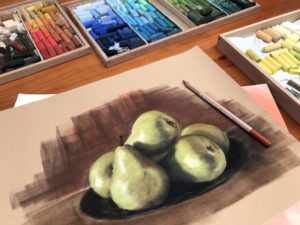 . Weighted at 260gsm, it's available in beautiful colours and to the touch feels like you are drawing on a soft material – almost like velvet!
Velour really accepts a lot of soft pastel layers and doesn't move too much once applied – the trick is to rub or press the pastel into the fibres. My soft pastels also seem to last a lot longer on this paper as the surface is very soft and kind to them. Initially, I thought I wouldn't be able to get detail as the paper is so velvety in texture but again was surprised at the fine lines produced with Pastel Pencils. I am trying a more detailed piece soon and writing an in-depth review!
Velour is not suited to many other mediums and erasing isn't an option, but it does accept fixative well and I like how the pastel displays and interacts with this paper as the drawing seems almost matted and soft to the eye.
Sanded Paper
Sanded Paper is quite new to South Africa and especially suited to pastels. There are so many options out in the world, but I will introduce two well-loved options available right here on Artsavingsclub.
Sanded Paper is exactly as it sounds – think about the sanding paper your dad used to make you sand the wood with, and you have a fair idea! By combining fine pumice with the paper pulp, a gritty surface is created for the pastel to stick to and voila – a match made in heaven!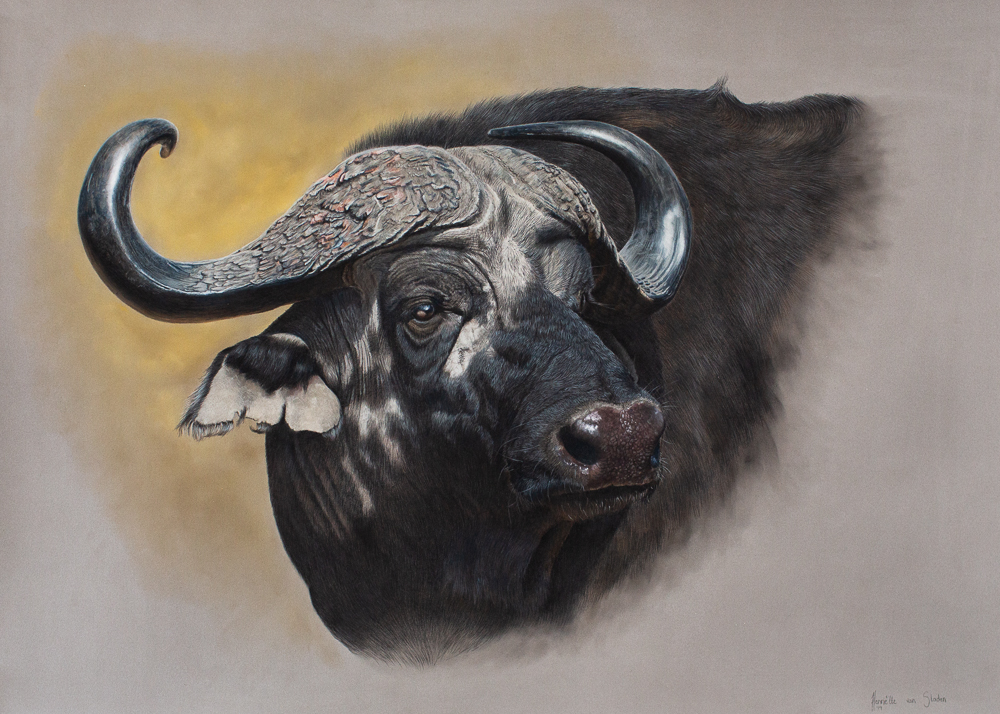 Clairefontaine Pastelmat is my preferred paper for detailed drawings in Pastel Pencil. I also use Panpastel for my underpaintings on this surface, and they play so well together! Weighted at 360gsm, Pastelmat is quite sturdy and also available in Pastelmat Board. The colour range is extensive and the size options too – and best of all is that Pastelmat accepts wet media like a dream, making washes with water or watercolour possible. A lot of Coloured Pencil artists vouch for this paper and it is therefore very versatile, also allowing for the erasing of pastel.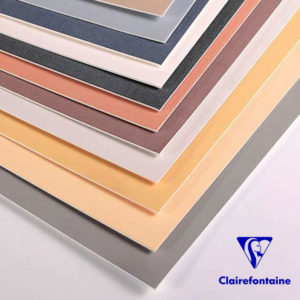 Pastelmat is quite smooth for a sanded paper, which makes it ideal for detailed work in Pastel Pencil and astounds in the number of layers possible. I do find though that soft pastel (especially the very soft brands) do saturate the tooth quite quickly though as Pastelmat just seems to grab the pigment so tightly. The pads also include sheets of glassine, and I find once I protect my work with glassine I don't need fixative at all. This is a more expensive paper, but in my mind worth every sent considering its many excellent qualities.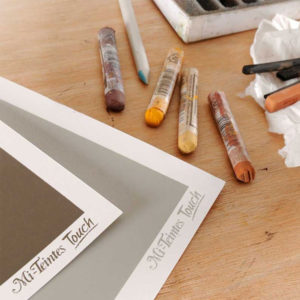 Another great option is the Canson Mi-Teintes Touch. This is a very slightly rougher textured sanded paper but allows great detail. I found that this is an amazing paper to use with Panpastel as they move around easily and can be applied in a painterly fashion. Many layers of Pastel Pencil are also possible and as with Pastelmat, this is a paper that allows wet washes. I have done many an ink wash on Mi-Teintes Touch with great success as an underpainting.
Once again available in a myriad of colours and sheet sizes, Mi-Teintes Touch is weighted at 350gsm and therefore quite sturdy. Erasing is possible, though a little more difficult than on the smoother papers and it doesn't grab the pastel as tightly, but fixative can be applied without the worry of buckling. This paper is great value for money.
I hope this has given you some insight into the world of pastel papers and the many options available to us.
What you might not know is that you can also create your pastel surfaces and that pastel come with a heap of multimedia friends that make them extremely fun and versatile to work with. In the next post in this series, I will discuss fixatives, pastel mediums and other little tips to make your mouth water for more pastels!
---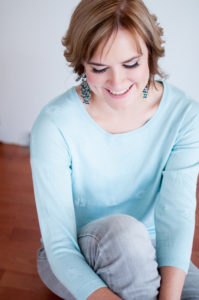 The Pencil Nerd – Henriëtte van Staden
Aside from fostering a financially-unhealthy pencil fascination, Henriëtte also loves all things feathered and furry and enjoys the challenge of capturing the minute details of animal-life in pencil and pastels. She is also a mom of two boys, laughaholic, dreamer and wannabe runner.
Instagram: @henriettevanstaden_artist