High Flow Acrylics – Golden
R165.00 – R259.00
High Flow is an acrylic paint that can go from brush to marker or from dip pen to airbrush and more. From fine lines to broad strokes, High Flow Acrylic has an ink-like consistency that lends itself to a wide range of techniques, including staining, levelling, calligraphy, and mixed media. High Flow offers increased durability of dry paint and a larger palette of colours including Iridescent and Fluorescent colours, and more single-pigment colours that match the other GOLDEN colour lines.
Available in 30ml tubes, 49 colours.
View our range of High Flow Acrylic sets.
View our High Flow Acrylic Medium
View our comprehensive range of Golden products.
Colour Disclaimer. Actual colours may vary since every computer monitor has a different capability to display colours and everyone sees these colours differently. We cannot guarantee that the colour you see accurately portrays the true colour of the product.
Vegan-friendly product as per Golden Artist Colors, Inc. except for:
Bone Black, Jenkins Green & Prussian Blue Hue.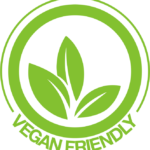 Available Options:
Description
Additional information
| | |
| --- | --- |
| Colour | Yellow Oxide (8552) – S1, Raw Sienna (8543) – S1, Burnt Sienna (8523) – S1, Raw Umber (8544) – S1, Carbon Black (8524) – S1, Titan Buff (8548) – S1, Titanium White (8549) – S1, Neutral Gray (8533) – S1, Transparent Benzimidazolone Yellow (8555) – S1, Transparent Naphthol Red Light (8558) – S1, Transparent Quinacridone Red (8561) – S1, Transparent Dioxazine Purple (8556) – S1, Transparent Phthalo Blue 8559 (Green Shade) – S1, Transparent Phthalo Green (Blue Shade) (8560) – S1, Transparent Yellow Iron Oxide (8565) – S1, Transparent Red Iron Oxide (8563) – S1, Transparent Brown Iron Oxide (8562) – S1, Transparent Shading Gray (8564) – S1, Ultramarine Blue (8551) – S2, Sepia (8546) – S2, Benzimidazolone Yellow Light (8554) – S3, Benzimidazolone Yellow medium (8553) – S3, Cerulean Blue Hue (8526) – S3, Teal (8547) – S3, Phthalo Blue (Green Shade) (8537) – S4, Turquoise (Phthalo) (8550) – S4, Phthalo Green (Blue Shade) (8538) – S4, Permanent Green Light (8535) – S4, Sap Green Hue (8545) – S4, Iridescent Pearl (Fine) (8574) – S4, Naphthol Red Light (8532) – S5, iridescent Silver (Fine) (8573) – S5, Fluorescent Chartreuse (8567) – S5, Fluorescent Orange (8569) – S5, Fluorescent Pink (8570) – S5, Fluorescent Blue (8566) – S5, Fluorescent Green (8568) – S5, Diarylide Yellow (8527) – S6, Nickel Azo Yellow (8534) – S6, Quinacridone Red (8541) – S6, Iridescent Gold (Fine) (8572 – S6, Quinacridone/Nickel Azo Gold (8542) – S7, Quinacridone Magenta (8540) – S7, Alizarin Crimson Hue (8521) – S7, Permanent Violet Dark (8536) – S7, Indigo (Anthraquinone) (8522) – S7, Green Gold (8528) – S7, Iridescent Copper (Fine) (8571) – S7, Pyrrole Orange (8539) – S8 |