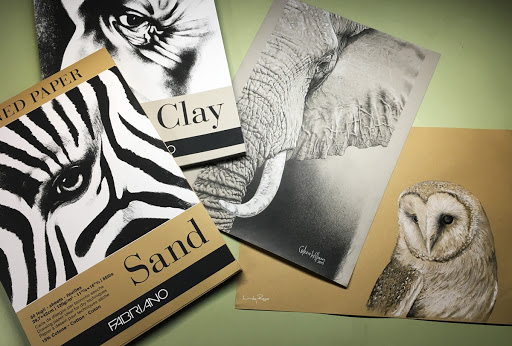 Tune into Toned Paper – Fabriano Sand and Clay Toned Paper
By ArtSavingsClub - October 9, 2019
White paper is certainly the tradition when it comes to drawing and a quick browse through any art store will give you an array of white papers to choose from, for many different uses. Every one of us has, at some point, drawn on white paper, and what one learns, is to use dark lines and tones to build up the form to create a picture.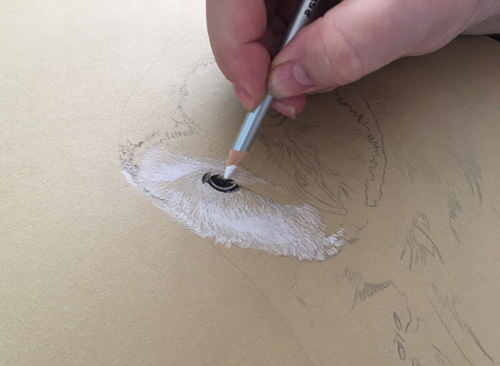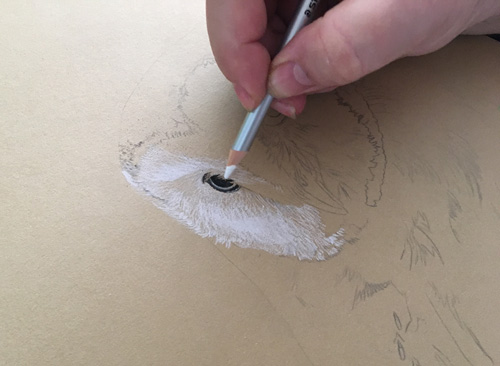 A bit of history
There is however another practice that was often used by artists as far back as the Renaissance and Baroque periods. Drawing on toned paper can offer the artist a nice mid-tone value and only the darkest darks and the lightest lights need to be added. This, in many ways, can speed up the drawing process, as in many cases, the mid-tones account for a large percentage of the value in a drawing. When drawing from live models, as was often done in the 'good old days', time was very limited, so speed was of the essence.
Apart from the speed aspect of it – another plus is that working on a toned paper can often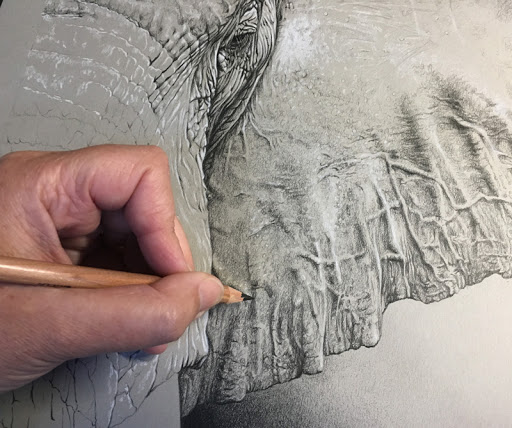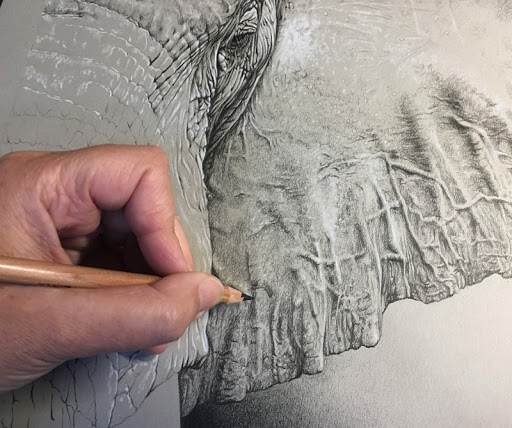 lead to more realistic results. If one considers in real life how little white there is, it stands to reason that by working on toned paper one can have more realistic results. When it comes to accuracy with realism – too much white in a drawing can often make it seem unfinished, toned papers take care of 'too much white' before you start.
Give your brain a workout
Working with just white and black media on toned paper can stretch and improve your drawing skills. When working on white paper we work only from light to dark, as our paper is our one extreme of the value scale. Working on toned paper gets your brain working in both directions, and, although quite challenging at first, it can certainly help to train the brain to render light and form better. Value is such an important part of every work of art. The toned paper ensures that you work with a full range of values, as by starting with a middle value you merely have to push the lights lighter, and the darks darker.
Introducing Fabriano's Toned papers – Clay and Sand
The idea of working on toned papers has certainly intrigued me, so I figured it was time to test Fabriano's two-toned papers. I set out with the Clay one, feeling that the grey tone would work best as the mid-tone for the elephant I was about to attempt. Lindy Roux volunteered to test the Sand with a gorgeous barn owl, using the browner colour to stand in as the mid-tone for that.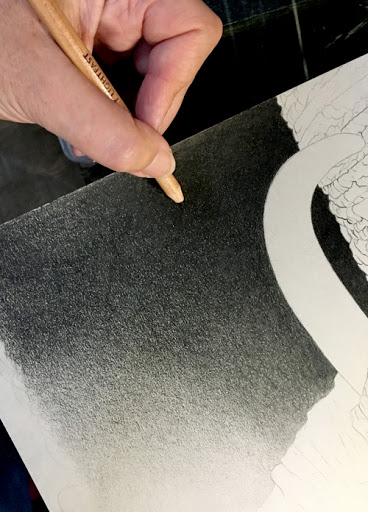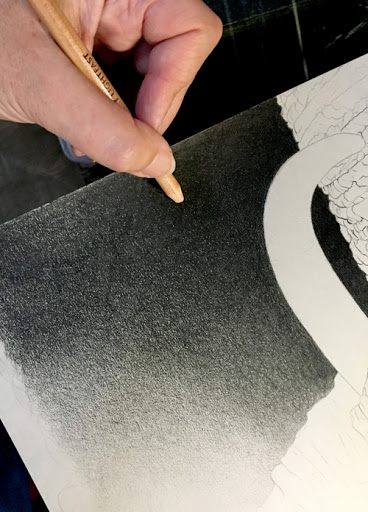 From the get-go what one feels is that the paper is quite thin – coming in at 120gsm my concern was how it would take to some hard handling. I chose to use colour pencils (just black and white) and had one area in particular that I pushed to make very dark. The paper handled it perfectly and I didn't experience any buckling or disintegrating of it, which I have found to happen in the past with thin papers.
Lindy opted for a bit of a mix between charcoal, white coal as well as some black and white colour pencils. The paper doesn't have a very textured surface, and despite being quite smooth, all the medias worked perfectly on the paper. This range of toned paper certainly has a high-quality feel, which is probably due to its 15% cotton content.
Which colour to choose?
Of the two colours, I can certainly not say which is my favourite and it will very much depend on what the subject is that you intend to work with. The clay is a nice mid-toned grey that could work for many applications – with the addition of colour to the artwork the colours won't be greatly affected by the papers' undertone. The sand, however, has a slightly bolder, more alive, golden brown colour to it – which seems to display the whites better and also offers a more vibrant mid-tone. The choice will have to be yours (or do as I did and get both).
The pads are nice and substantial too, checking in with a decent 50 sheets per pad, which means you can draw 'til your hearts' content. They are available in A3 and A4 and are very well priced – especially when you work out a per sheet rate.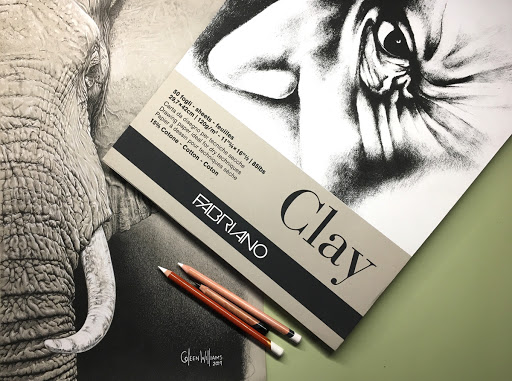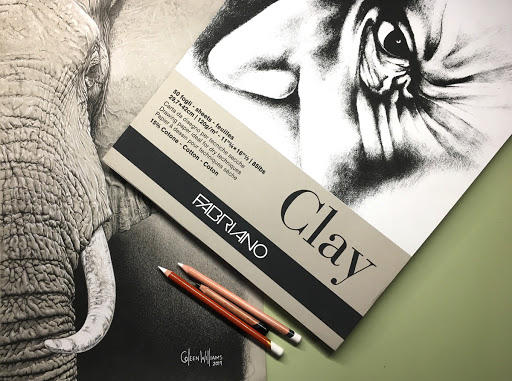 ---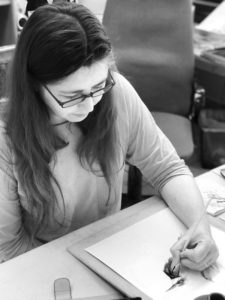 The Watercolour Nut – Coleen Williams
Coleen recently rediscovered her love for all things arty and is one of those insanely creative geniuses who can conquer just about any medium and subject. Her current obsession is Watercolour and she enjoys creating highly detailed wildlife paintings in vivid colours. Graphic Designer by trade, Coleen also loves farm life, horses and Chai Tea.
Instagram: @colartza