Lightfast Colour Pencil Sets – Derwent
R875.00 – R8 499.00
Derwent Lightfast pencils are formulated to be 100% lightfast, meaning that the core is resistant to colour change and will not change for up to 100 years under museum conditions. The revolutionary oil-based core creates a buttery, velvety texture, allowing the complete integration of colours.
Dark colours will sit will over lighter shades for effective outlining and defining negative spaces. Their opacity makes them ideal for use on coloured papers.
Your artwork will stand the test of time without fading for up to 100 years when you use Derwent Lightfast Pencils. Achieve the rich colours you desire in an oil-based pencil that has a creamy texture.
Product features:
100% Lightfast oil-based pencils.
All colours comply with internationally recognized lightfast testing standard ASTM D6901 as well as Blue Wool Scale ISO 105.
A strong point for detailed drawing and layering techniques.
Buttery core.
Can be blended with a brush for paint-like effect.
Pencil core: 4mm.
Available sets: 12, 24, 36, 72, 100, wooden box of 48, wooden box of 100.
View our Derwent Lightfast single pencils.
View our range of Derwent products.
Colour Disclaimer. Actual colours may vary since every computer monitor has a different capability to display colours and everyone sees these colours differently. We cannot guarantee that the colour you see accurately portrays the true colour of the product.
View Colour Chart to view Lightfastness (LF) rating
Lightfastness refers to the chemical stability of a pigment under long exposure to light. Made from the finest raw materials and the purest pigments, all colours comply
with internationally recognised lightfast testing standards ASTM D6901. A scale of 1 – 5 is obtained, with values 1 and 2 considered to be highly lightfast.
Colours will not fade at these values for up to 100 years under museum conditions.
Vegan-friendly product.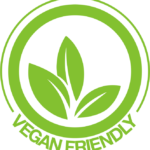 Available Options:
Description